Hi there, I'm Emily, a Yoga Teacher based in & around Dorking, Surrey.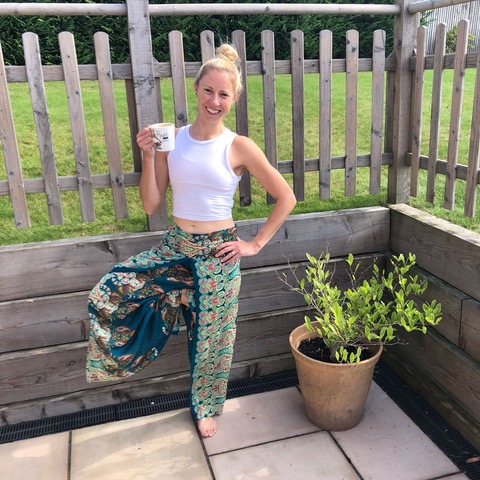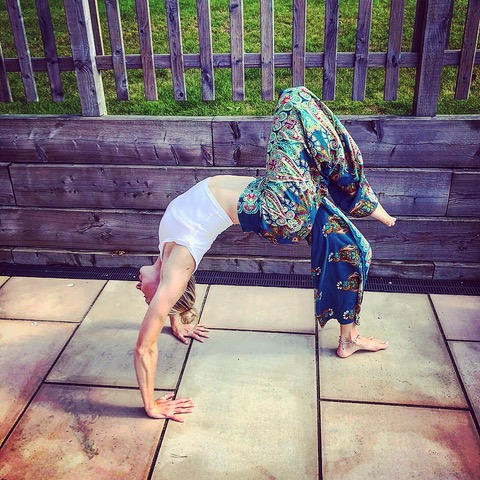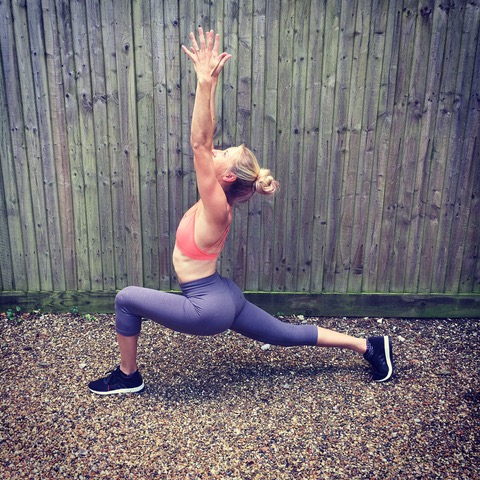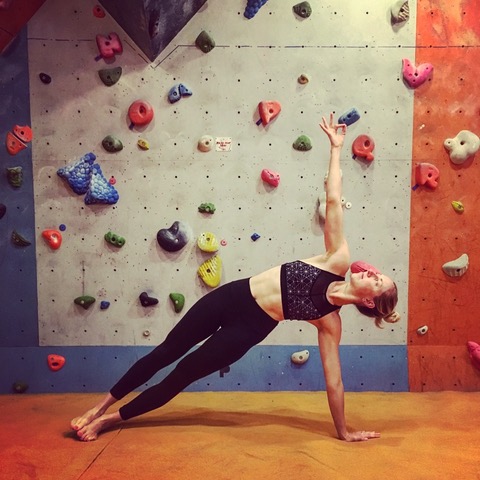 Welcome to my site

– grab a cuppa & lets get to know one another!
I'll start first… One thing you should know about me is, I LOVE to chat, so bear with me!…
I come from a big family & grew up with 4 older brothers. As a kid I was a bit (to say the least) of a tomboy…
My love of fitness begun at a young age, but fast forward a few years to my late teens, & like many teenagers, I was leading a pretty sedentary lifestyle… I partied hard & burnt the candle at both ends… Which nowadays, we all know, leads to burn out…
Although… Burn out didn't hit me straight away…
Having gone from a long distance country runner at school, I now realised that I couldn't run a mile…
My competitive & realist side, knew that I needed to make some healthier lifestyle choices…
So, I got back into running, mostly thanks to my now husband, Phil, & began running 5km parkruns… I was quickly becoming first lady… & so one thing lead to another & before I knew it I was signing up to 10 mile runs, half marathon runs, & eventually signed up to my first marathon – Brighton Marathon in 2015, which I completed in 3 hours 14 minutes – definitely one of my favourite personal achievements to this day…
Anywho… From the age of 19 I started saving for my first house… I was working full time in Social Housing & I decided to train as a Group Exercise Instructor…. I started teaching more & more fitness classes & had been known to teach 15 spinning classes a week as a side hustle…
At 22 I was still working full time, teaching fitness classes 4 nights per week & on weekends & Phil & I bought our first house – something which needed complete renovation, but with very little spare cash, was going to be a project for us to do ourselves!…
This was the start of burn out…
Now it's hard for me to pinpoint the exact time of burn out…. Looking back I grafted harder & harder… & more & more… For 3 years… And was burnt out most of the time!
Recognising the signs of burn out, I started practicing Yoga more regularly, & eventually signed up to a distance learning Yoga Teaching Qualification.
My life became pretty anti-social, with my days mostly consuming of, Housing Association work, Fitness Class work, House Renovation work, Yoga Certification Study… & to top it off, I also signed up to the marathon & ran between 25 – 40 miles per week!
Now if that isn't a recipe for burn out then I don't know what is…
I was driven…. But also obsessed! And my health began to suffer…
The rare occasion I would take a day off, I would spend it ill… I suffered viruses, sickness bugs, horrendous cold sweats, nightmares & sleepless nights…
My home life & most recognisably, my relationship began to suffer…
I think the saddest thing I have ever been told, & which was the game changer, was when Phil said;
"Everyone in your classes gets the best of you… The fun, bubbly you… I just get the leftovers"
And it was true…
I would return home, miserable, exhausted & in pain…
I checked in with myself… And I sat down with loved ones… And we discussed what I was going to do…
Something had to give… Which turned out to be my full time job…
I launched myself into Health, Fitness & Wellbeing full time…
I focused more & more on my own Yoga practice… And consequently, my need to understand the tradition of the practice grew… Yoga has helped me way more than my 19 year old self would have ever imagined….
"My own practice of Yoga is now a way of life…".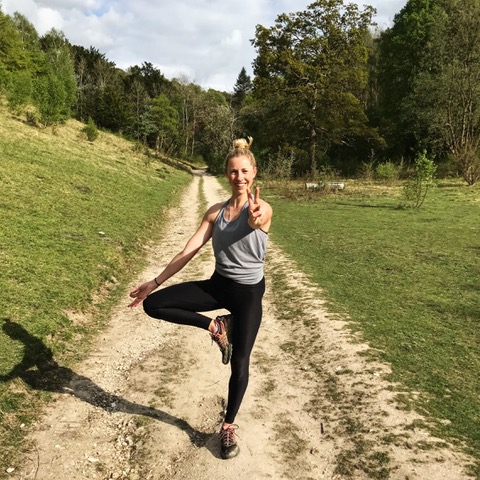 And in more recent years, it has helped me through sporting injury, through hard times, mentally & through burnout… It is a way of release, physically, mentally & emotionally… It is a practice of inner intuition, faith & happiness… It enables me to forgive, love & inspire…
I am super excited to share my experience & my teachings with you… So you too, can live a healthy & happy life…
Wow… If you have made it this far, I want to thank you, & invite you to get in touch with me & tell me a bit about yourself…
Join my tribe today & sign up to my free 10 minute morning meditation! Let's start TODAY!
Namaste, love & light!

"Emily radiates positivity and shares this with us in her yoga sessions in the most wonderfully healing way. She takes time to listen and each session feels tailored to our needs both physically and mentally. Her instruction is gentle yet precise and I always come out of a session feeling uplifted, stronger, relaxed and set for the coming week! Emily's yoga sessions are an all over body and mind medicine! Thank you Emily!"
"I love Emily's classes. She is always so enthusiastic and brings so much energy to the room. I particularly love the yoga classes, which are suited to all abilities and are tailored to everyone in the room. There is always such a fun and enjoyable atmosphere in every class – Keep up the great work Emily"

© 2019 - Emily Etheridge Yoga | Privacy
1 Woodlands View, Norfolk Lane, Mid Holmwood, Surrey, RH5 4EU