60 Minute Yoga
*NEW* MIXED ABILITY YOGA CLASS IN DORKING
A 60 minute slow flow practice for all abilities.
A moving meditation, the class will be sequenced in honour of the body & mind.  Releasing & relieving tension to create more space for the good things in life – joy, fulfilment, health & happiness! 
For a limited time only, enjoy 50% off your first class!
90 minute Session – Monthly
A slow, meditative and relaxing 90 minute class with Emily-Jane, moving gently and gracefully through a Yin Yoga sequence & finishing with a guided Yoga Nidra practice.
Emily-Jane will guide you through a series of yoga asana, of which you will hold for a number of minutes, allowing for a deeper stretch of the joints connective tissues and layers of facia.
With the mind calm and focused, and the body open to relaxation, Emily-Jane will then guide you through a Yoga Nidra Practice whereby you will take a trip of consciousness around your body and experience a deeper relaxation, leaving you feeling more refreshed and energised than ever before.
October - December 2019
Friday 18th October
Friday 8th November
Friday 6th December
60 Minute Session – Monthly
An energising & powerful vinyasa flow, designed to strengthen you physically & mentally.  Prepare to move, sweat & raise the heart rate to some upbeat music.
October - December 2019
Saturday 19th October
Saturday 9th November
Saturday 14th December
Introduction to Meditation & Pranayama
2 Hour Workshop
Are you constantly running at 100mph? Do you experience shortness of breath when you're stressed? Do you find it hard to sleep at night & as soon as you lay your head on your pillow, you think of everything you should have done that day & everything you need to do the next day?
Then this workshop is for you…
Actually… This workshop will is for & will benefit everyone.
Whether you are brand new to meditation & / or pranayama (breath work) or you are experienced in the practices.
I will provide an overview of the theory of mindfulness, meditation & how we breath.
You can expect to leave with an understanding of mindfulness & meditation & tools of including them into both your yoga practice & in your every day life.
This workshop will include:
Gentle stretching to prepare the body for sitting
Overview of theory of pranayama
Pranayama practices
Overview of theory of meditation
Meditation practices
A final relaxation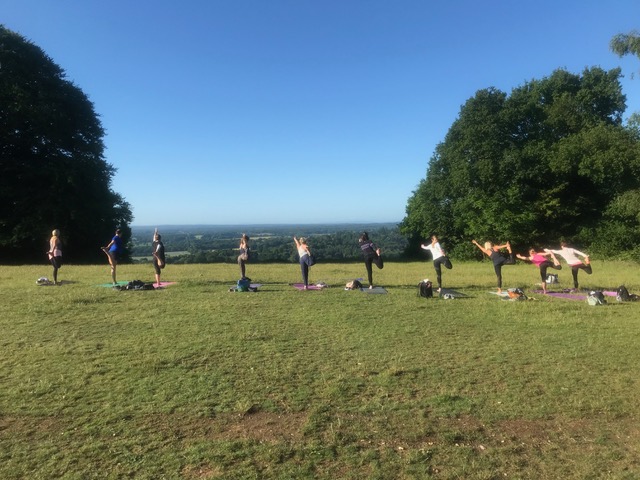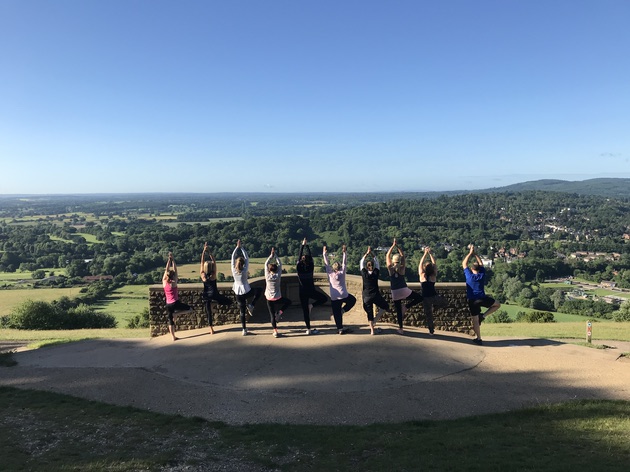 Monday
10.45 – 11.45 – Slow Flow Yoga at Surrey Sports Park
12.00 – 12.45 – Power Yoga at Surrey Sports Park
Tuesday
09.00 – 10.00 – Yoga at Surrey Sports Park
Wednesday
10.45 – 11.45 – Yoga at Leatherhead Leisure Centre
15.15 – 16.15 – Yoga at Surrey Sports Park
Thursday
10.00 – 11.00 – Yoga at St Johns Church Community Hall North Holmwood (near Dorking)
20.15 – 21.30 – Yoga at Fetcham Village Hall
Friday
09.00 – 10.00 – Hot Fusion Yoga at Cobham Yoga

© 2019 - Emily Etheridge Yoga | Privacy
1 Woodlands View, Norfolk Lane, Mid Holmwood, Surrey, RH5 4EU